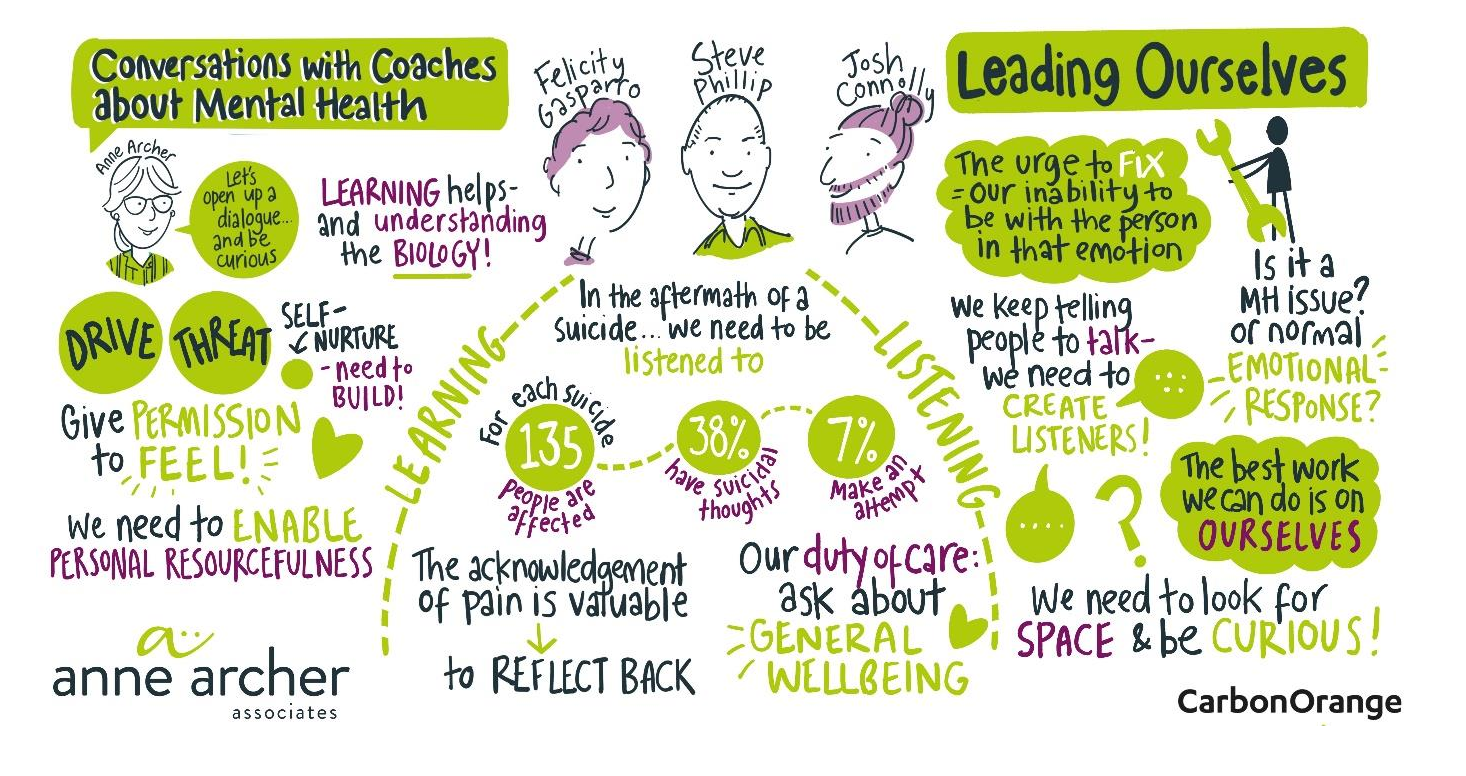 Leading ourselves.
Every other month I host conversations for coaches and those who coach. We look at mental health through a different lens each time. Our conversations are stimulated by guests who have something to say.
The most recent Conversation was about how we respond and react ourselves when someone speaks about poor mental health, or struggles they have or are experiencing. Three inspiring individuals shared a little of their story and then each held a space for conversations. Felicity Gasparro shared her story about the trauma and challenges of creating her lovely family, Steve Phillip shared his mission to reduce suicide rates based on personal loss and Josh Connolly inspired us to challenge how we "do" emotions.
The key messages that came from this wonderful 90 minutes were:
The best work we can do is on ourselves. How resourceful we are will impact how we show up for others.
Enable personal resourcefulness. Focus on building capacity and encouragement that you've got this.
We do not need to hide or avoid our pain. It's OK to sit with it. It doesn't automatically mean we need fixing. Give permission to feel.
Keep learning and build knowledge. Learn the difference between a normal reaction or response to a difficult circumstance and mental illness.
Listen. Create space and be curious.
As a coach, as a human, our duty of care to others is to ask about wellbeing and how someone is.
If you would like to join us on further conversations then let us know through Contact and we can include you in the invite.